An international group of the finest jazz players from  Hungary , Czech Republic , Slovakia and Poland
Each country is represented by one top jazz soloist.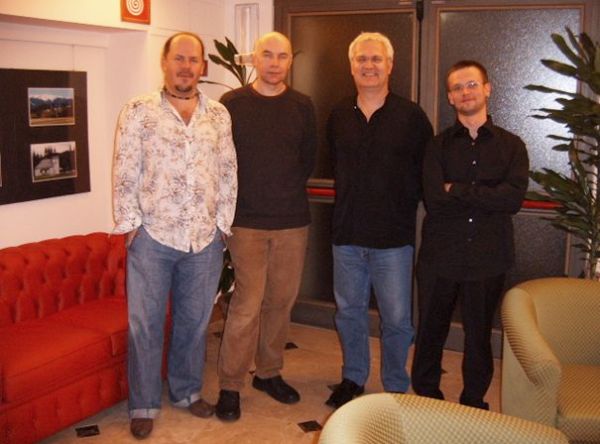 Personnel
WINAND Gábor, Budapest – vocal
HONZÁK Jaromír, Prague – bass
BODNÁR Pavol, Bratislava – piano
ZEMLER Konrad, Warsaw – guitar
The repertoire of the group counts some 30 standard songs and original compositions of the group members. V4Jazz programs can match the needs of official presentations, jazz and world music festivals. The variety of the V4 JAZZ repertoire is remarkable. The group can play the expressive music of North American and Latin Jazz as well as subtile arrangements using melodies of the etnic Central European music (folk music and classical music influences).
V4Jazz has already had its first appearances. The group performed in Italy lately. First concert took place in the Presidential chapell of the Palazzo Quirinale in Roma on November 12th, 2006. It initiated the V4 Week cultural presentation in Roma. The concert was live-aired on the Italian radio RAI. Second – a very succesful – performance took place in Auditorium, Firenze.